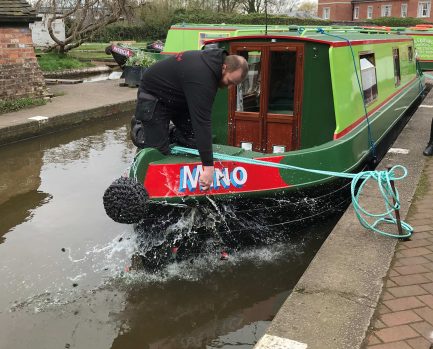 12.4.19 Dominic Launching 'Mino' with a Bottle of Bubbly bought from our Buckingham Palace Trip. I know she would have loved that.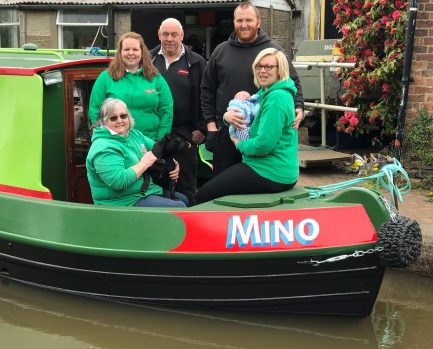 3rd Generation Peter and Karen, 4th Generation Kimberley and Dominic with Becca. 5th Generation little Jacob (3 weeks old) and Josh (9 years)missing as unfortunately he was still at School – we saved him some cake! Opps missed Lola one of the dogs -don't know where Toby got to though? Ages of children when Mino was launched.
WELCOME TO CANAL CRUISING – A Family Business
The best way to enjoy the amazing canals of England and Wales from your own floating home.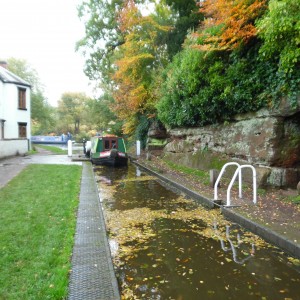 Dont forget your four legged friend they enjoy boating too! Find out more about our pet friendly holidays.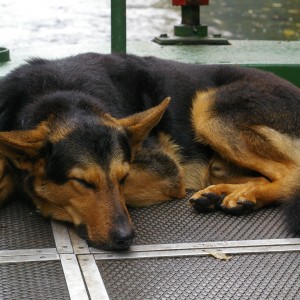 Check out our offers and members discount page plus our special
SCHOOL saver for 2023.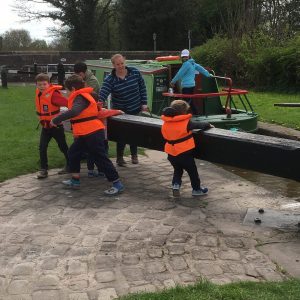 Always fancied having a go? Taster Day or Taster Stay?. No experience necessary, we'll show you the ropes.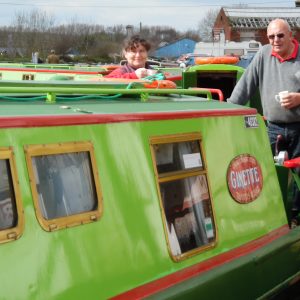 Our team has a wealth of knowledge on local routes and attractions. Just ask on arrival!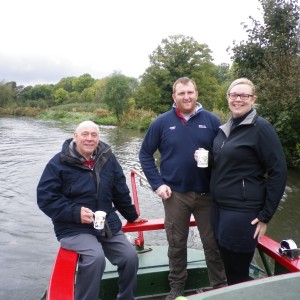 Boat owners, we offer complete yard services, repairs, docking, machining, welding, fabricating etc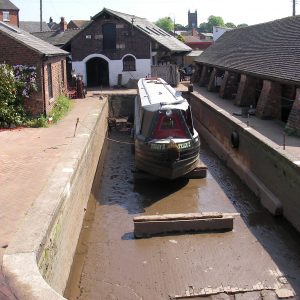 This is the start of your boating adventure… planning a route through the heart of England, with Staffordshire at the top of the list having major national and world renown exhitibits. It's an amazing time to discover England and Wales by Canal Boat. We can offer you some spectacular views and the best Canal Routes on the system. We want you to have an amazing time with us from the beginning to the end of your journey.
With our 75 YEARS – 12th January, 1948 of experience we are not your typical narrowboat company just selling holidays. We as, a family, aim to guide you on your chosen route through England giving you the best in boats, routes and holidays or Honeymoon?
Give us a ring for details of our honeymoon package.