Which Offer Is For You?
Below we have a variety of discounts and offers! Which ones will suit you best?
If you have any questions, feel free to ring us at 01785 813982. We're very confident that you will like our holidays, whether it be a quiet holiday or even a stag!
If you'd like to hear our previous customers experiences, have a read here!
'School Holiday'
10% Saver Enter Code: 'SCHOOL'
This 10% saving can only be used BETWEEN the 1st March  – 30 April for holidays taken during School  holidays or breaks.
***Don't forget when booking through the system – Choose your start date, once circled in red, you need to click on the underscored end date.***
Condition: This offer applies to full price weekly holidays or shortbreaks throughout July/August but cannot be taken in conjunction with any other offer. Their must a child of school age included in the party.
Vouchers
Stuck for a present? Why not give a voucher for a  Taster Stay or for that specail celibration a Holiday.
We offer personalised vouchers see examples below.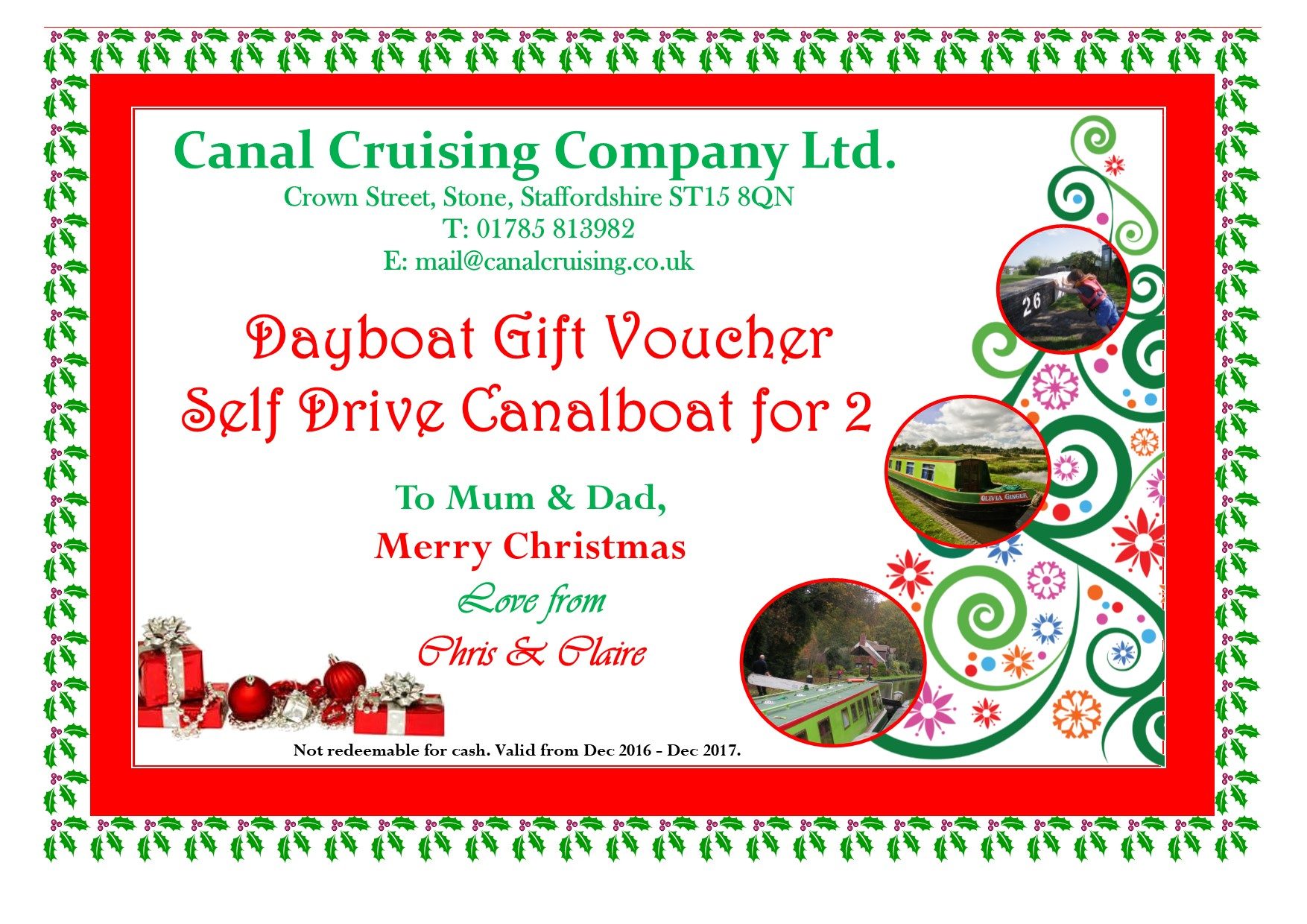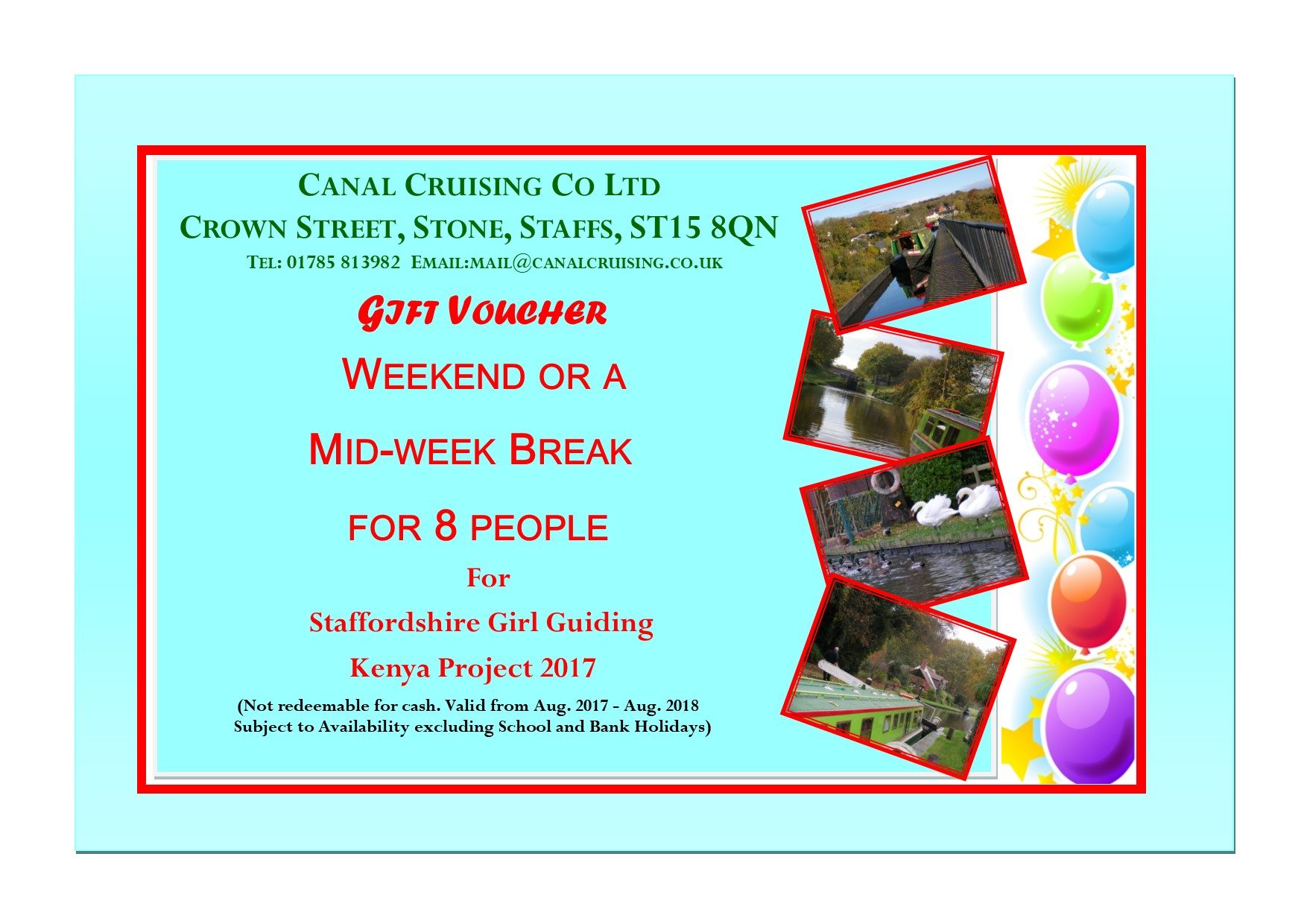 10/11 NIGHT BREAK
Book 10/11 nights holiday and receive 5% Discount.
BOOK 2 WEEKS
Receive 2nd Week half price (cheapest week discounted). Included Diesel and gas, NOT Inlcuded pumpout refunds.
BOOK 3 WEEKS
Receive 3rd Week FREE (cheapest of the 3 weeks is FREE)
BOOK 6 WEEK
Pay full price for 4 weeks (Cheapest 2 weeks FREE)
At the start of your holiday, full diesel tanks and 3 full gas bottles are provided, additional costs once this has been used are payable by the customer including pumpouts.
On average your diesel will last 3 weeks, gas bottles can vary depending on weather from 3 days to 3 months and pump outs 7 – 10 days per toilet tank.
These discounts cannot be used in conjunction with any other offer.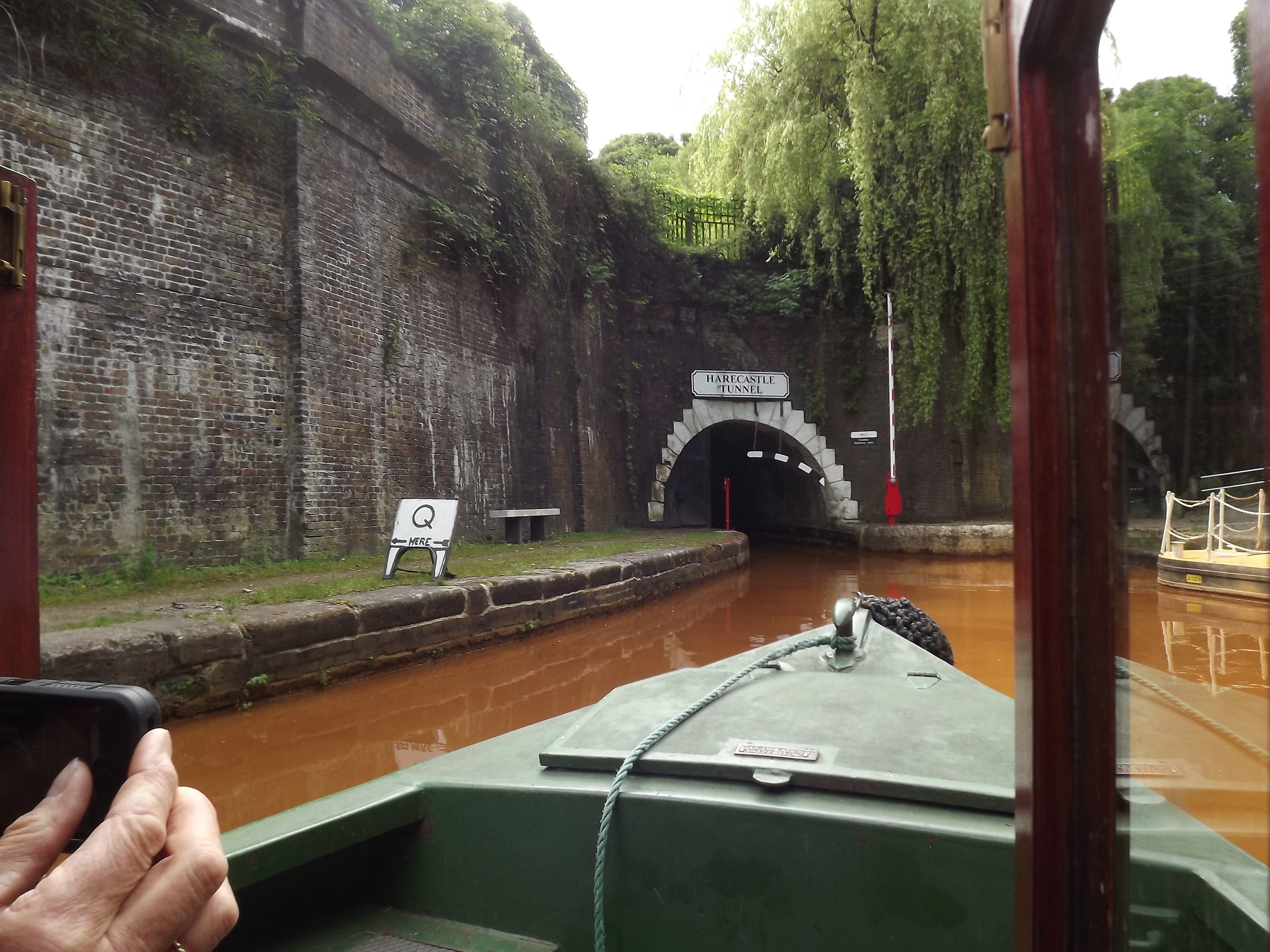 HOLIDAY OFFER CODES
CAMRA(Campaign for Real Ale) 10%
CART (Canal and River Trust) 10%
IWA (Inland Waterways Association) 10%
FORCES, POLICE, RESCUE or NHS Staff 20%
All Offer Codes apply to full priced Shortbreak or one Week holidays.
PLEASE NOTE:
SPECIAL OFFER CODES I.E. CAMRA, IWA ETC CAN ONLY BE REDEEMED BY BOOKING THROUGH THIS SITE. NO SAVER CAN BE APPLIED AFTER THE DEPOSIT/HIRE FEE HAS BEEN TAKEN.
Receive 10% or 20% discount off your Holiday by entering the following codes: CAMRA, CART, IWA, FORCES, POLICE, RESCUE or NHSSTAFF, When booking through the web site or by calling 01785 813982.
Proof of membership or employment is required on booking to receive the 10% or 20% saving.Conditions apply: Saving cannot be taken in conjunction with any other discount and only applies on full priced holidays/shortbreaks.