PLEASE NOTE ALL OUR TASTERS ARE  CANCELLED UNTIL 2022
Firstly Our boats are normally short-break canalboats or weekly holiday canalboats which have hot and cold water, bathrooms, central heating beds etc. Cottages on water, but If we have availability we now offer the opportunity for taster day and one night taster stays.
One Night Taster Stays are available on Mondays, Tuesdays and Wednesdays. Pick up is 3.00 p.m. and return by 11.00 a.m.
PLEASE NOTE: Taster  Stays  can only be book at short notice i.e about 10 days to a week before (subject to availability).
For a taster Overnight stay  we suggest you travel South to Sandon, we have to work between turning points and Sandon is a comfortable overnight return back to Stone.  During this route you can head straight down to Sandon and have and evening at the award winning 'Dog and Doublet'  or Stop off at the Aston Marina or the Greyhound at Burston.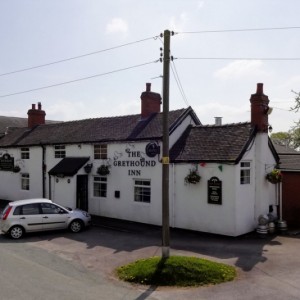 You have full cooking facilities why not cook aboard or have a picnic.
All the tuition is the same as if you we going on holiday. Boat handling and Lock demonstration.  We run through our handover sheet and then take you through your first lock, giving you the experience of boat handling between this and the next lock.
If you need further information,  a Voucher or wish to book a taster day or One night  please just pick up the phone and have a chat.
                           ONE NIGHT TASTER STAY
                             2 PEOPLE   –  £160
                             4 PEOPLE   –  £200
Please Note: a £20 (non refundable) Damage Waiver is required.